How to Choose Facial Protection Products?
May 16,2022
Facial protection products are mainly divided into disposable, compound semi masks, and full masks. Today, let's talk about how to choose facial protection products.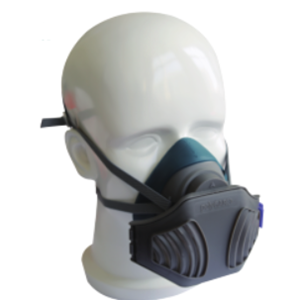 For portability, disposable masks are preferred.
Disposable masks are not as "bulky" as half masks and full masks. They are easy to carry and can be taken at any time. However, the disposable mask has a high air leakage rate and is not suitable for long-term or occupational protection. It is recommended to evaluate the quality, grade, and comfort of occupational protection and choose a good mask that can effectively prevent pneumoconiosis.
For comprehensive protection, a comprehensive cover is preferred.
Some special operations or harsh environments require comprehensive protection for the face. Don't hesitate to choose a full mask.
If you want a good effect, a kn100 grade is preferred.
A high dust environment and low protection rate will lead to physical injury, but one thing is that the higher the kn level, the greater the respiratory resistance, and wearing it for a long time will cause discomfort.
For the long service life of the compound mask and full mask, a silicone mask is preferred.
Long service life, soft and comfortable, long-time wearing is not easy to cause an allergic reaction. In addition, masks with high hardness are easy to cause facial indentation.
Make a purchase of Facial Protection Products from China, you can get them at a good price if you have a large quantity. We hope to be your long-term partner.